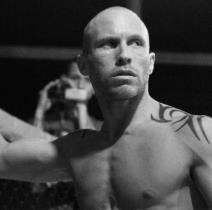 Drive Mixed Martial Arts

1144 D Harrison Ave

Harrison Ohio 45030

513-202-6662

drivemma@gmail.com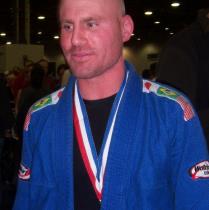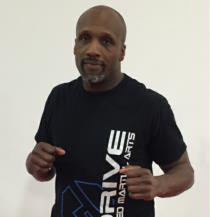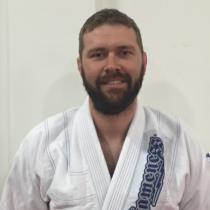 Scot Wegman

Scot is the owner of Drive MMA and has known boxing since childhood.  He learned the sport from his dad, who was a boxer, and eventually went on to learn Jiu Jitsu and Kickboxing. Not only is Scot an amateur fighter himself with a record of 9-3, he has also trained helped trained other amateur fighters who have gone on to the professional level.

He won the Indiana Title at 135 and has since defended it twice. He has also fought at the US Bank Arena for the Ohio MMA Series.

Rob Radford

Rob, world renowned boxing coach, was drawn to the sport during the 1976 Olympics when Sugar Ray Leonard was fighting. He also enjoyed watching the Rocky movies when he was younger.

Since finding his inspiration at a young age, he has since then earned over 30 years of boxing experience and is a certified USA-ABF coach, cornerman, and referee. Rob also has vast experience as one of the best cut men in the business. He has trained several professional competitors in both boxing and MMA. 

Andrew Kramer

Andrew's athletic career began when he was age 10 and was a wrestler. After six years of wrestling, he picked Jiu Jitsu and had his first MMA fight in 2009. Andrew holds a 6-1 amateur record. His most notable accomplishments include Spartan Fighting Championship Fly Weight 125, Bantam 135, Grappling Championship Medalist Arnold Classic, NAGA, OGC, AGC, and Battle of Cincinnati.  

In addition to his own accomplishments, he has also trained NAGA and AGC Champions and medalists. 

Mike Faehr

Mike was hooked on Brazilian Jiu Jitsu when he attended a class with his friend. During the class he had an arm bar performed on him and at that moment he knew what he wanted to do.

Since then, Mike has trained Jiu Jitsu for 10 years and has earned titles as an Advanced NAGA Champion, Tennessee Open Absolute Champion, Relson Gracie National Champion, and an Arnold Classic Champion.

Dahei Haile

Dahei discovered martial arts as a child and has continued to study various styles over the past 40 years.

He has expertise in Muay Thai, Kali and JKD concepts and is a certified instructor in Muay Thai, Sabayan Kali and Bukti Negara Pentjak Silat. Additionally, he holds a black belt in Sil Lum Pai Gung Fu, and has a solid background in wrestling and boxing. Dahei studied under knowledgeable and esteemed instructors such as Sifu Steve Golden, Pendekar Paul De Thourars, Kru Vut Kamnark , Guru Dan Inosanto, and Ajarn Chai Srisute.

Dahei explains, "At this juncture in my life I have found that my joy comes primarily from teaching. I enjoy passing on to others the skills, techniques and concepts that I have learned over the years. I believe that people of all ages and fitness levels can benefit from the study of martial arts."